(Pearl Sydenstricker [Geburtsname]; 賽珍珠; Pinyin Sài Zhēnzhū; John Sedges [Pseudonym])
born June 26, 1892 in Hillsboro, West Virginia
died March 6, 1973 in Danby, Vermont
U.S. writer; winner of the Nobel Prize for Literature in 1938
130th birthday on June 26, 2022
Biography
Pearl S. Buck grew up in China as the daughter of an American missionary couple. The difference between the two cultures and the desire to bridge it defined her life and her work.
In 1917, after studying literature in the U.S., Pearl married the agronomist John Buck: "For eighteen years I gave all I could give .... And for eighteen years I got nothing in return." The only child from that marriage was developmentally challenged. Their daughter's illness and political unrest in China prompted the Bucks to return to the U.S. in the late 1920s.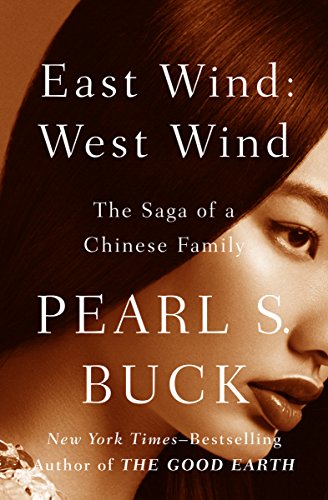 In 1930, Buck published her first novel, East Wind - West Wind, followed two years later by The Good Earth - to this day her best-known work, translated into 30 languages.
In 1935, Buck divorced her husband and married her publisher, Walsh. The two adopted eight children over the years.
Pearl S. Buck was awarded the Nobel Prize in 1938. After the "China novels," she took up U.S. themes, especially the race question. In total, she published more than 70 books.
After Walsh's death in 1960, Buck became active in many new fields: sculpture, film directing, farming. She founded charities for handicapped children and for children of U.S. soldiers with Asian women. At age 70, she took a dance class; her dance instructor, T. F. Harris, 40 years her junior, became her friend and biographer.
A life "with all its ups and downs," admirably mastered. "I was a welcome child," wrote Pearl S. Buck, "a circumstance which I believe results in a natural good nature and a tendency to optimism."
Text from 1991. Translated with www.DeepL.com/Translator (free version), edited by Almut Nitzsche and Joey Horsley, June 2022
Author: Luise F. Pusch
Quotes
The awarding of this prize to a woman [has] a special significance for my country. You, who have already paid such tribute to Selma Lagerlöf and have long since recognized women in other fields, perhaps cannot appreciate what it means in many countries, including mine, that in fact a woman is standing here at this moment.

(Pearl S. Buck in her acceptance speech on receiving the Nobel Prize in 1938).
If you hold the rights to one or more of the images on this page and object to its/their appearance here, please contact Fembio.
---