Biographien Elena Lucrezia Cornaro Piscopia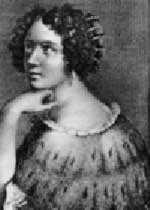 (auch Corner)
nasce il 25 giugno 1646 a Venezia
muore il 26 luglio 1684 a Venezia
studiosa, prima donna laureata del mondo, italiana
Curiosamente, la vita di Elena Lucrezia Cornaro Piscopia sembra scorrere in parallelo con quella di una celebre contemporanea nel Nuovo mondo: suor Juana Inés de la Cruz (1648-1695). Quinta figlia del procuratore veneziano Cornaro, Elena nasce in una famiglia patrizia della Repubblica. Subito rivela doti notevoli ed è educata dai precettori più famosi nelle lingue classiche e moderne oltre che nelle arti liberali. Il padre è ambizioso e promuove il talento della bambina prodigio, facendo esibire in pubblico fin dall'età di sette anni. Elena trova grande piacere nelle scienze – "più del giusto"-, osserva uno dei maestri – ma disdegna i lussi della società veneziana e, nonostante le proteste dei genitori, sceglie di prendere i voti dell'ordine benedettino, senza tuttavia entrare in convento.
Il 30 maggio 1677 riscuote grande successo sostenendo nei locali della Procuratia di Venezia una pubblica disputa d'argomento scientifico. Da allora, il padre e i maestri si impegnano affinché Elena consegua il titolo di dottore in teologia, ma il collegio teologico dell'ateneo di Padova respinge la richiesta: la laurea presupponi il consenso ecclesiastico all'insegnamento, mentre la donna nella chiesa deve tacere. Si raggiunge un compromesso: la giovane studiosa sceglierà come tema del diploma un argomento filosofico pertinente alla logica aristotelica. Il 25 giugno 1678 Elena si laurea all'Università di Padova con ottimo esito, prima donna in assoluto a ottenere il titolo accademico. "Riceve le insegne dottorali: il libro come a maestra, l'anello come a combattere vittoriosa nella competizione filosofica, la mantelletta d'ermellino dei dottori e infine la corona d'alloro, simbolo di trionfo."
L'opera scritta che lascia non è imponente: una prima raccolta dei suoi testi, pubblicata a Parma nel 1688, comprende circa trecento pagine, nelle quali è peraltro difficile trovare spunti sull'emancipazione femminile – tema che esula dai suoi interessi.
Per settant'anni rimane l'unica donna laureata dell'Università di Padova. Trascorre l'ultimo periodo della vita scrivendo, intrattenendo rapporti epistolari, tenendo conferenze e pubbliche discussioni. Malferma di salute, muore a trentotto anni – secondo una fonte non del tutto attendibile – di peste. L'Accademia indice solenni esequie pubbliche in suo onore: accompagnano la salma i membri del Collegio dei filosofi e medici dell'università nonché rappresentanti di vari ordini religiosi e delle confraternite della città, oltre a una grande folla. È sepolta a Padova.
(Traduzione Maria Gregorio)
Per immagini, bibliografia e links vedere la versione tedesca.
Author: Elisabeth Dickmann
If you hold the rights to one or more of the images on this page and object to its/their appearance here, please contact Fembio.
---