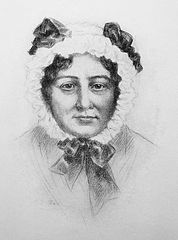 Wikimedia Commons
born on December 3, 1764 in London
died May 28, 1847 in Edmonton
British writer
175th death anniversary on May 28, 2022
Biography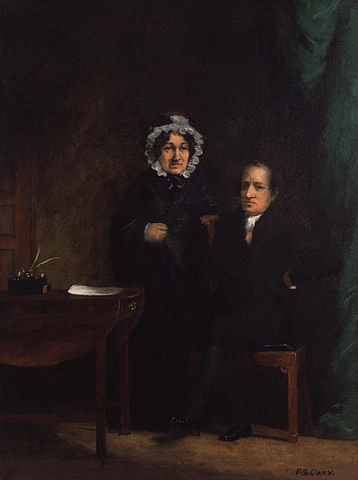 Mary Lamb's family was very poor, her childhood decidedly unhappy. Mary learned only a little reading, writing and arithmetic; her lack of schooling always remained a problem for her. Her mother favored her older brother John in everything.
Mary was shy, taciturn, hyper-sensitive, and prone to mental disorders even as a child.
Mary is ten years old when her brother Charles is born. She takes care of him with devotion. Now she finally has a task that goes beyond kitchen chores. A strong bond develops between Mary and Charles that will define both of their lives. After Mary stabs her mother to death in mental derangement at the age of 31, she is to be interned for life, but Charles takes on a personal guarantee for her and is thus able to prevent her psychiatric treatment. The two move in together and begin their life of "twofold singlehood," described by contemporaries as very happy, although Mary's illness always flares up.
They often go to the theater, have many friends, and correspond with almost all the important poets of the Romantic period. Almost every year they take a major vacation trip.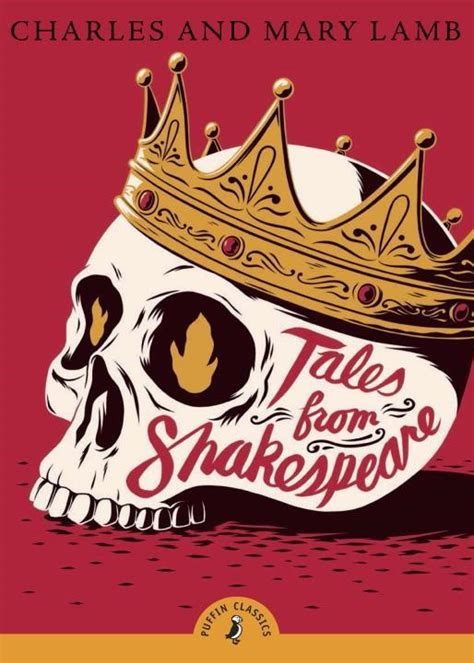 In 1806 Mary begins her first major commission, the Tales from Shakespeare, 14 prose tales of Shakespeare's great comedies for children. Charles edits the six tragedies. The Tales are a resounding success. They continue to be published and read to this day; the children's book has become a classic of world literature. Mary's literary fame is based on the Tales.
In 1834 Charles died; Mary survived him by 13 years. Her illness worsens, there are only a few light periods left; Mary falls into complete isolation.
She dies in 1847 and is buried in the same grave as Charles.
(Text from 1988)
Translated with www.DeepL.com/Translator (free version), edited by Almut Nitzsche, May 2022. For more information please consult the German Version.
Author: Luise F. Pusch
Quotes
On… September 22, 1796, Mary grabbed a carving knife and began chasing her apprentice girl around the table. Her mother, unable to intervene as she was by now completely paralyzed, clamored. Mary abandoned the chase and stabbed her mother with a single, well-aimed stab. She was dead on the spot. Mary apparently acted in a state of mental derangement; in any case, she could not remember anything later.

Evelyne Keitel

Translated with www.DeepL.com/Translator (free version)
If you hold the rights to one or more of the images on this page and object to its/their appearance here, please contact Fembio.
---