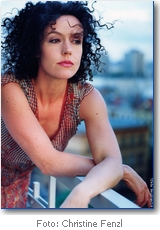 Born 27 September 1965 in Hannover
German actress, screenwriter, director
55th birthday on 27 September 2020
Biography
Biography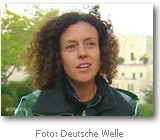 "I believe in the power of such moments," says Maria Schrader about her first encounter with Zeruya Shalev's novel Love Life (Liebesleben). She had at first not wanted to accept an invitation to accompany the Israeli author on her first reading tour through Switzerland. But, like millions of readers including literature "pope" Reich-Ranicki, Schrader was unable to resist the pull of Liebesleben and became Shalev's German voice in both senses of the word. Since their first encounter in 2000 the two women have read "in virtually every German city," the author reading the Hebrew original, the actress the German translation. And filming the novel gave Maria Schrader her first independent experience as a director.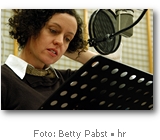 Bathed in Israel's shimmering desert light, the film tells an almost unbearable love story: Ja'ara, a young scholar of religious studies, falls for a friend of her father's, Arie, a man who finds life and feelings tiresome, and who fascinates, rejects and humiliates her. A plot that sounds like an old man's fantasy – love through subordination – actually becomes a story of self-discovery and a young woman's liberation from her boringly happy marriage and the dark family past that has held her captive without her realizing it. Maria Schrader achieves a rare success with this film, for which she, together with Laila Stieler, also co-wrote the screenplay: the film differs significantly from the book in many details yet nevertheless develops an equal intensity of its own. Zeruya Shalev – and this is also unusual – was thrilled by the film version of her book.
Liebesleben appeared in German movie houses in late 2007. Until that point Maria Schrader was best known as an actress, as "one of the most interesting faces of the new German cinema." Born in Hanover in 1965, she was disctovered early in her hometown. As a 15-year-old she was already appearing in the local theater. Her artist parents – mother a sculptor, father a painter – supported her artistic ambitions even when she decided at age 18 to study drama at the Max-Reinhardt-Seminar in Vienna instead of finishing high school and earning her Abitur.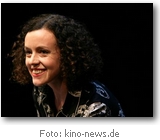 Following various theatrical engagements she began her film career at age 23. At first she worked primarily with Dani Levy; they had written screenplays, acted in films and lived together in Berlin since 1988. For her performance in I was on Mars Schrader received the Max Ophüls Prize in 1992 as best young German actress. Her collaboration with Doris Dörrie began with her role as Fanny Fink in the comedy Keiner liebt mich (Nobody Loves Me; 1994).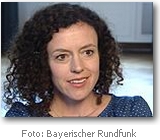 After first playing a series of young women, either shy or self-confident but always unconventional and sometimes somewhat crazy, Schrader settled into her role as "die Jüdin vom Dienst" (the "official" actress for Jewish roles), as she put it in an interview. In the thriller Meschugge (1998; "Nuts," English language title The Giraffe) she played the German-American Jewish woman Lena Katz. In Max Färberbock's Aimée und Jaguar she took on the role of Felice Schragenheim, who falls in love with the mother of four and Nazi adherent Lilly Wust. At the 1999 Berlinale Maria Schrader and Juliane Köhler won the Silver Bear for their performances in this historically-based love story. In Margarethe von Trotta's Rosenstrasse she played the American Hannah, who discovers part of her own family history in the imprisonment of Jewish marriage partners and children from so-called "Mischehen" ("mixed marriages") in Berlin; the women's courageous protest resulted in the release of their family members before they could be deported.
In addition to an intense amount of work in film – each year she makes at least one or two films for cinema or television – Maria Schrader continues to make regular appearances on stage, most recently in Medea in the Cologne Schauspielhaus (2008). She is sometimes accompanied to rehearsals by her daughter, who was born in 1998 (while Schrader was in a relationship with director Rainer Kaufmann) and with whom she normally lives in Berlin.
In 2020 Schrader directed the Netflix-Miniseries Unorthodox, based on the book by the same name by Deborah Feldman; for this she received the Emmy for Outstanding Directing for a Limited Series or Movie.
(trans. Joey Horsley)
For more information see the German version.
Author: Andrea Schweers
If you hold the rights to one or more of the images on this page and object to its/their appearance here, please contact Fembio.
---