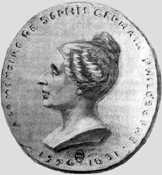 (Sophie Germain)
nata il 1 aprile 1776 a Parigi
morta il 27 giugno 1831 a Parigi
matematica, fisica e filosofa francese
Sia l'elaborato finale che presentò per un corso all'Ecole Polytechnique che lo scambio di lettere che intrattenne con il famoso matematico tedesco Carl Friedrich Gauss recavano come firma un nome maschile. Ma non fu solo grazie a questo stratagemma, bensì – soprattutto - grazie alle sue straordinarie capacità analitiche, che Sophie Germain divenne la principale matematica del suo tempo.
Il desiderio di sfidare le restrizioni imposte al suo sesso e di dedicarsi interamente alla matematica connotò l'intera vita di Sophie Germain. Invece di sposarsi, visse fino alla morte dei genitori nella casa di famiglia, dove si immerse nei calcoli in completa solitudine.
Già da tredicenne aveva iniziato a mostrare un vivo interesse per la matematica, che i genitori trovavano allarmante in quanto "poco femminile". Per fermarla, le tolsero la luce e i vestiti. Ma lei continuò a perseguire la sua passione di nascosto, di notte, nella stanza ghiacciata, con l'inchiostro gelido, come narra la leggenda forse un po' esagerata. Sapeva comunque sempre come affermarsi, quando si trattava della sua materia preferita.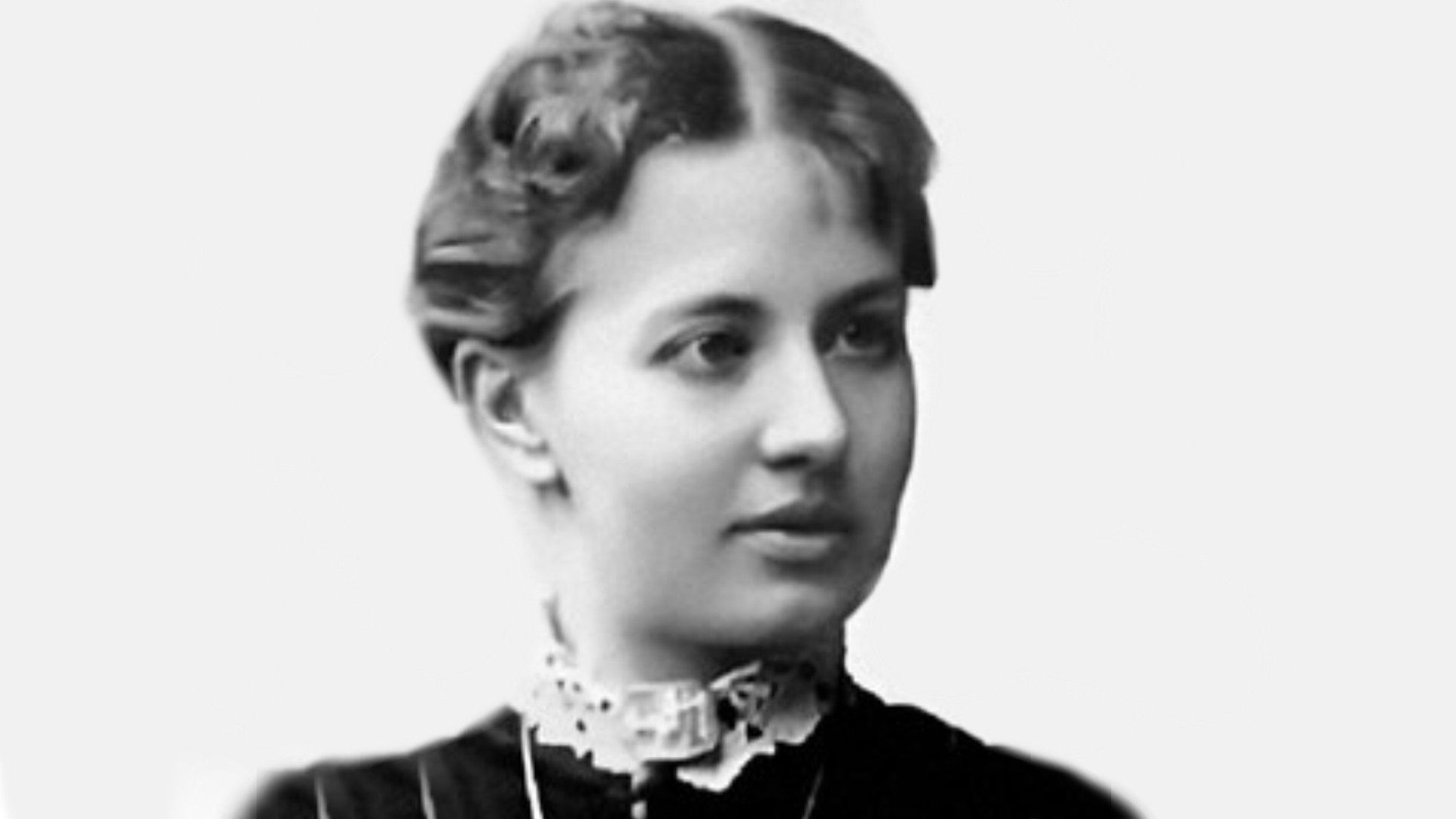 Nel 1815, dopo cinque anni di intenso lavoro, Germain ricevette il Prix extraordinaire dell'Accademia delle Scienze di Parigi. Il suo contributo rappresentava un primo tentativo di sviluppare una teoria dell'elasticità e suscitò l'interesse generale dei suoi colleghi. Questo successo ottenuto nel campo della matematica applicata fece quasi dimenticare il suo vero talento, che risiedeva nel campo della matematica teorica. Nella teoria dei numeri esiste infatti un teorema che porta il suo nome.
Alla fine della sua vita, nel saggio pubblicato postumo "Considérations sur l'état des sciences et lettres", Sophie Germain si avvicinò alla filosofia positivista.
Nonostante i suoi meriti, le fu negata una partecipazione paritaria alla vita scientifica. In quanto donna, non le fu mai permesso di studiare e rimase esclusa dalla vita accademica, il che influì negativamente sull'accettazione e diffusione delle sue ricerche. A causa della sua istruzione rimasta incompiuta, i suoi articoli spesso apparivano incompleti ai lettori maschi. Inoltre, poteva solo raramente avere contezza degli ultimi sviluppi nel suo campo di interesse scientifico, perché gli scritti più recenti erano in genere accessibili esclusivamente agli accademici.
Sulla Torre Eiffel sono incisi i nomi di 72 scienziati. Manca il nome di Sophie Germain, le cui teorie sull'elasticità furono un presupposto per la costruzione della torre. Germain morì pochi mesi prima di vedersi attribuito il dottorato dall'Università di Göttingen, su raccomandazione di Gauss. Aveva cinquantacinque anni.
(Testo del 1995)
Citazione: Raccontava divertita che le sue idee avevano dato ottimi frutti alla scienza senza tuttavia giovare alla sua fama. Della fama parlava del resto con disprezzo, definendola beffardamente un onore borghese, il piccolo posto che occupiamo nella mente degli altri. (da un necrologio dedicato a Sophie Germain, 1832).
Traduzione: Donatella Trevisan
Author: Rachel Freudenburg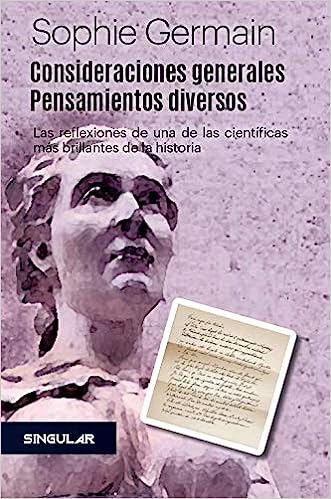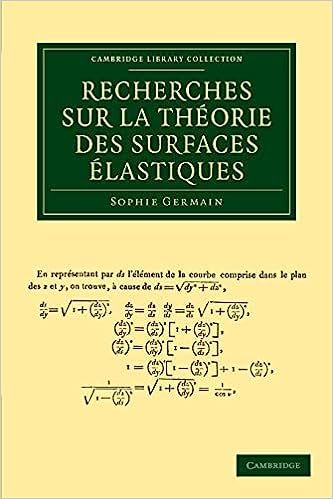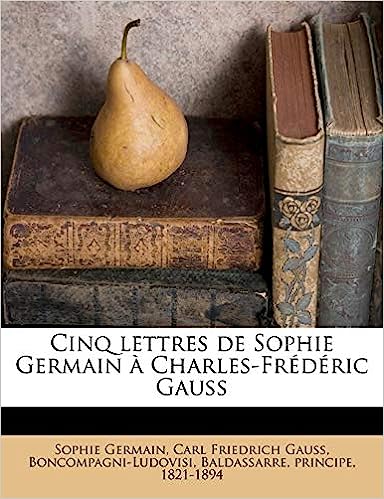 German, Sophie. 2020. Consideraciones generales. Pensamientos diversos. Las reflexiones de una de las cientificas más brillantes de la historia. San Diego, Singular Publishing.
Germain, Sophie. 2015. Oeuvres philosophiques de Sophie Germain. Scotts Valley, CreateSpace.com.
Germain, Sophie. 2013. Recherches sur la theorie des surfaces elastiques. Cambridge, Cambridge University Press.
Germain, Sophie, Gauss, Carl Friedrich. Boncompagni, Ludovisi. Baldassarre, Prinicpe. 2011. Cinq Lettres de Sophie Germain à Charles-Frédéric Gauss. 1821-1894. Nabu Press.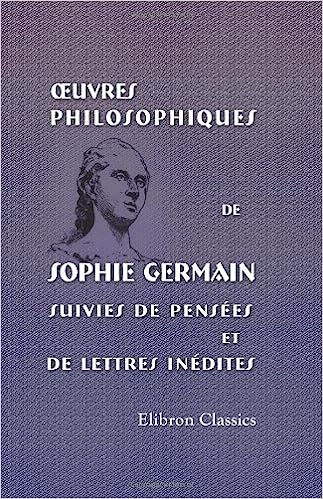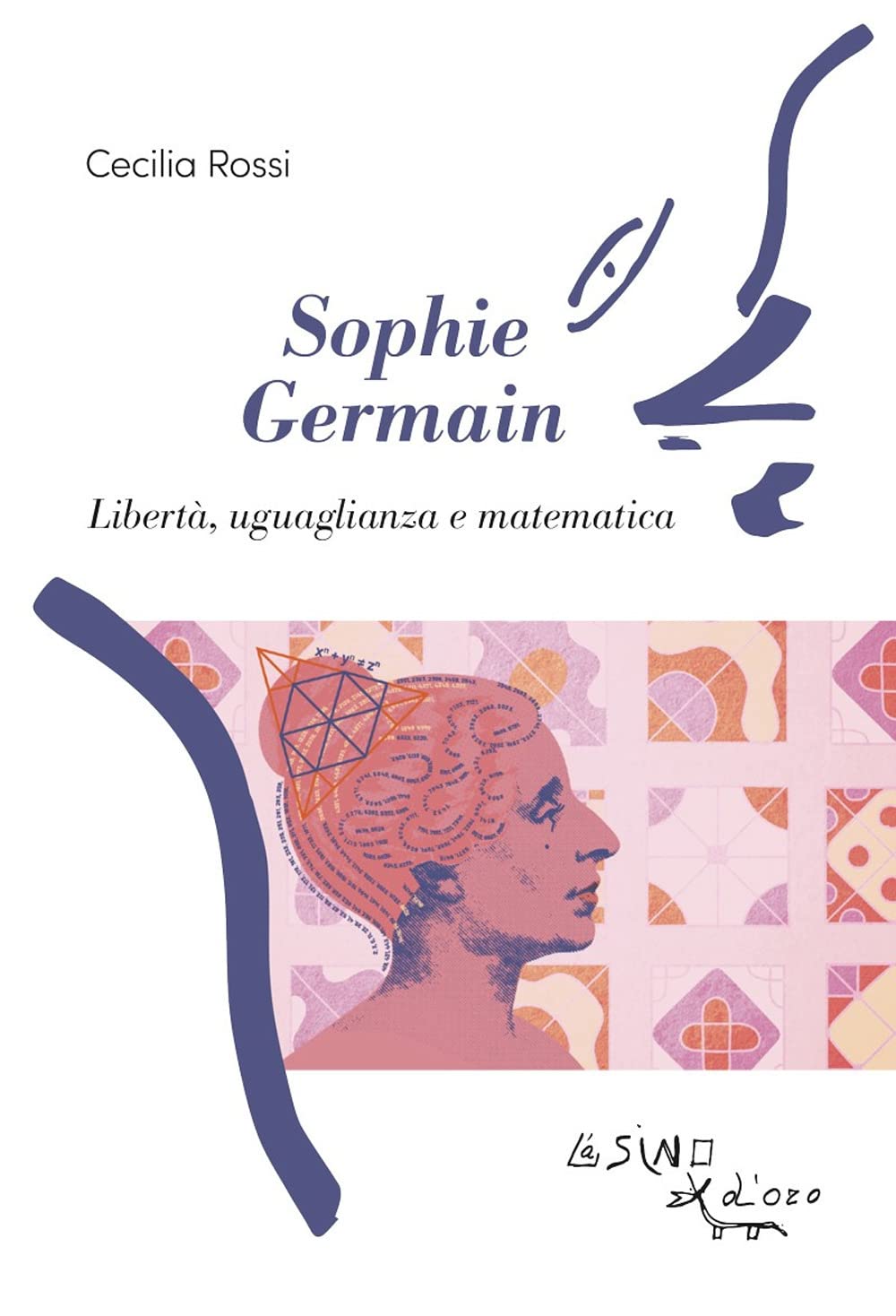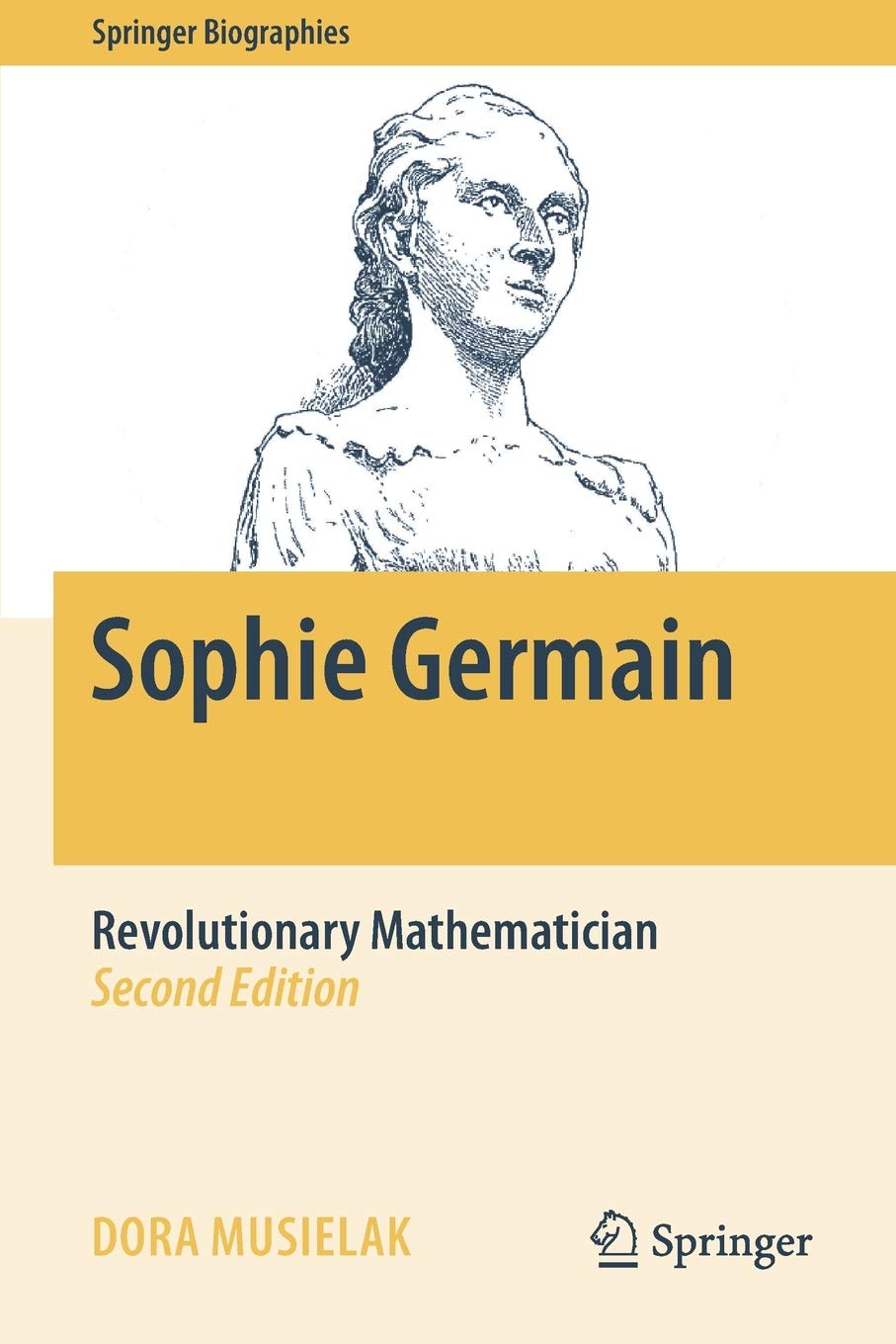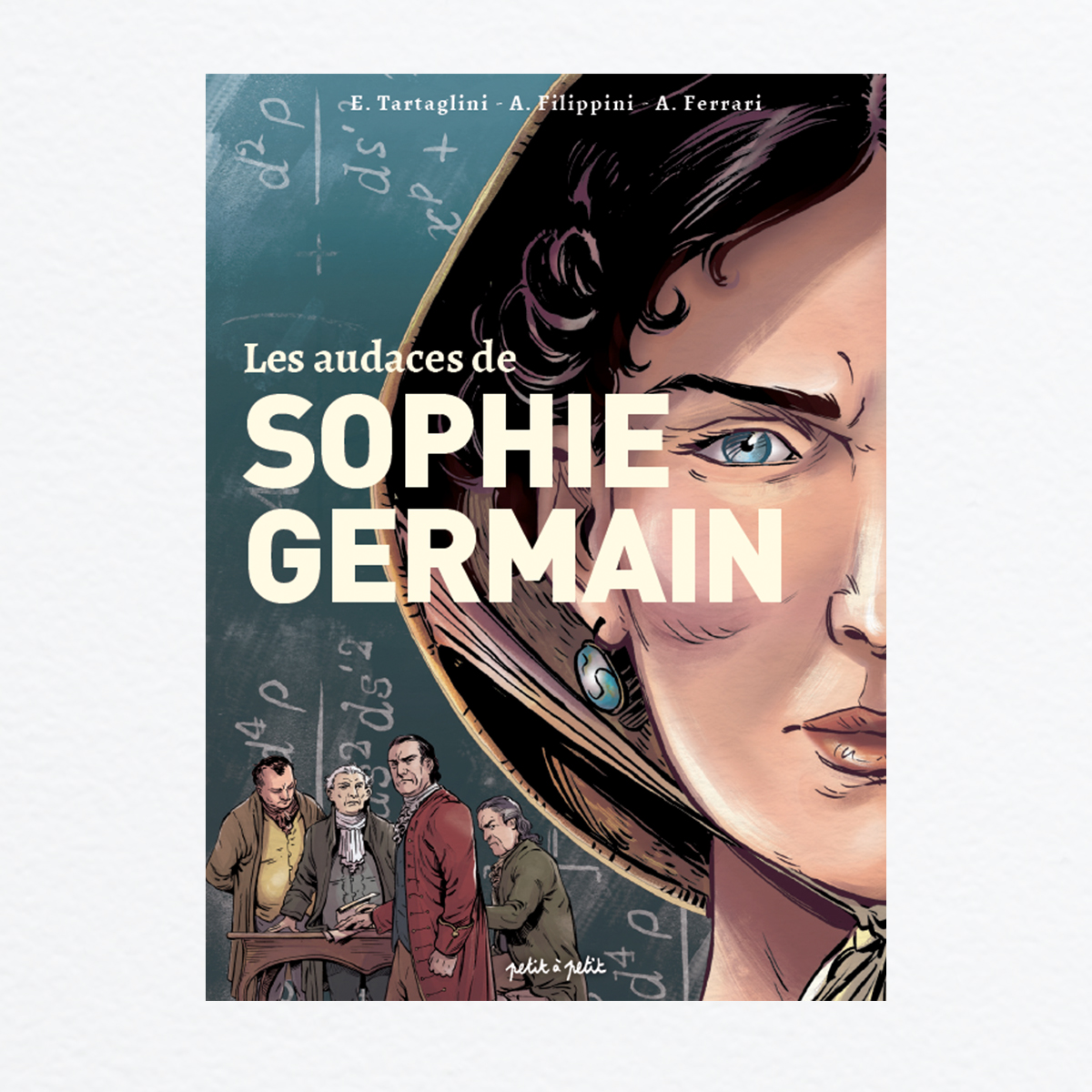 Germain, Sophie. 2001. Oeuvres philosophiques de Sophie Germain suivies de pensées et de lettres inédites. Massachusetts, Adamant Media Corporation.
Rossi, Cecilia. Sophie Germain. 2023. Libertà, uguaglianza e matematica. Roma, L'asino d'Oro, 2023.
Musielak, Dora. 2021. Sophie Germain. Revolutionary Mathematican. Heidelberg, Springer.
Tartaglini, Elena. Fillipini, Adriana. Ferrari, Annalisa. 2021. Les audaces de Sophie Germain. Rouen, Petit à Petit.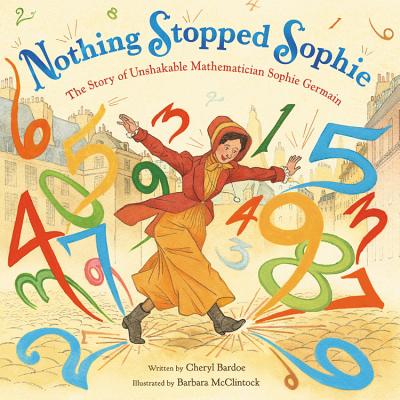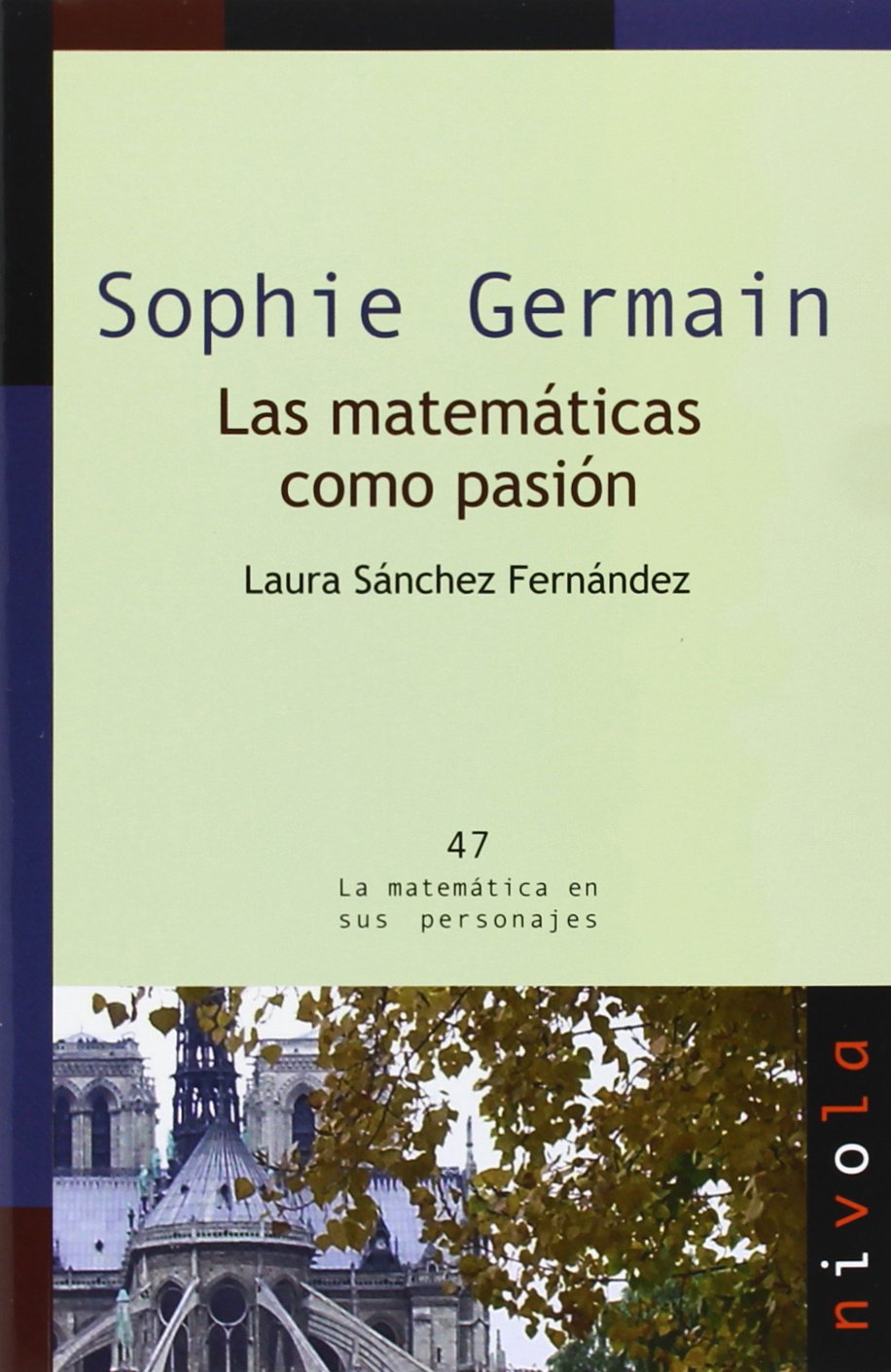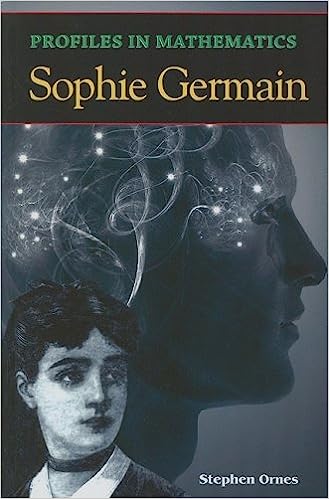 Bardoe, Cheryl. 2018. Nothing Stopped Sophie. The Story of Unshakable Mathematician Sophie Germain. Boston. Little, Brown and Company.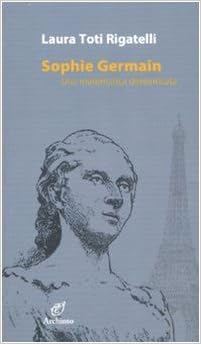 Bucciarelli, Louis L. Dworsky, Nancy. 2012. Sophie Germain. An Essay in the History of the Theory of Elasticity. Studies in the History of Modern Science 6. Heidelberg, Springer.
Sànchez Fernàndez, Laura. 2011. Sophie Germain. Las matemáticas como pasiòn. La matemática en sus personajes. Tres Cantos, Nivola Libros y Ediciones.
Ornes, Stephen. 2008. Profiles in Mathematics. Sophie Germain. Greensboro, Morgan Reynolds.
Toti Rigatelli, Laura. 2007. Sophie Germain. Una matematica dimenticata. Milano, Archinto, 2007.
If you hold the rights to one or more of the images on this page and object to its/their appearance here, please contact Fembio.
---