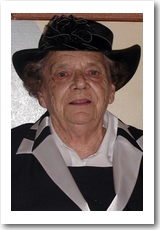 (Hirlanda Micheler geb. Unterguggenberger, genannt »die Rote Landa«)
detta "die Rote Landa" (Landa la rossa)
* 4 luglio 1924 a Obertilliach
+ 20 luglio 2010 in Lienz
esponente politica tirolese impegnata sul fronte dell'emancipazione femminile, esempio di coraggio civile

Nel 1993 Hirlanda Micheler venne eletta "donna dell'anno" dalle telespettatrici e radioascoltatrici della trasmissione VIVA dell'emittente nazionale austriaca ORE Giunta in sala di registrazione per la premiazione, si rifiutò di sottoporsi al trucco: non voleva farsi "abbellire", disse. A nulla valsero le suppliche della regia. Hirlanda rimase, come sempre, fedele a se stessa e andò in onda in versione "naturale". Ricordando quell'episodio tempo dopo, commentò laconica: "Sono contenta che le cose siano andate così, perché sono fiera di portare sul volto gli insegnamenti del destino."
Nata nel 1924 nel paesino di Obertillach nel Tirolo dell'Est, Hirlanda era un "frutto del peccato", come si usava dire allora. Una condizione "illegittima" che espose figlia e madre agli strali malevoli dei parenti, della chiesa e dell'intera comunità paesana. Non ebbero quindi certo vita facile. Soprattutto sua madre ne soffrì molto. Quando infine i genitori di Hirlanda convolarono a giuste nozze, un nuovo flagello si abbatté sulla famiglia: il padre iniziò a bere, e così Hirlanda fu mandata a vivere dalle zie, mentre i suoi genitori rimasero a lavorare a Innsbruck. Nell'autobiografia pubblicata nel 2005 dal Berenkamp Verlag Hirlanda riassume così quell'esperienza: "Raramente mi veniva rivolta una parola gentile, mi si guardava con disprezzo, molti mi trattavano come fossi una lebbrosa." La sua infanzia non fu però contraddistinta solo da ombre. Tra le luci cerano senz'altro la scuola, che Hirlanda frequentava molto volentieri, e la lettura, che - nonostante l'ostilità delle zie - divenne per lei una passione divorante. Le sue materie preferite erano la storia e la musica. Come la maggior parte delle sue coetanee non potè tuttavia seguire le sue inclinazioni e dovette iniziare a lavorare subito dopo aver portato a termine la scuola dell'obbligo. A casa servivano soldi e non bocche da sfamare.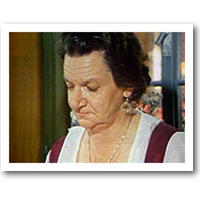 Quando Hitler prese il potere in Germania, Hirlanda era adolescente. Il Führer sapeva quali tasti premere per accattivarsi il consenso degli strati più poveri della popolazione promettendo un futuro di prosperità e sicurezza, e così inizialmente Hirlanda ne fu entusiasta. Sua madre, che lavorava come domestica per una famiglia ebrea e conosceva anche l'altra faccia della medaglia, era affranta per le simpatie filonaziste della figlia. In una lettera le scrisse: "Mi vergogno di aver messo al mondo una figlia che si sente tedesca." Per farle capire la violenza inaudita e il livello di disumanità insiti nel Terzo Reich le raccontò la storia dei suoi datori di lavoro:,il marito della signora era stato brutalmente assassinato nella notte dei cristalli, e ora la moglie si ritrovava sola e marchiata come ebrea con un figlio di quattro anni. Questa rivelazione scosse profondamente Hirlanda, che da allora in poi assunse una posizione critica nei confronti del regime. Il parroco di Obertilliach era apertamente antinazista, e nelle sue prediche metteva ogni volta in guardia i parrocchiani rispetto al pericolo rappresentato da Hitler. Hirlanda venne a sapere che la polizia stava preparando l'arresto del prete, e così si recò di nascosto in sacrestia per avvertire il malcapitato permettendogli di salvarsi.
Passò qualche anno. Hirlanda si sposò, il marito venne chiamato al fronte e tornò a casa gravemente ferito. L'orrore della guerra non risparmiava nessuno. Una volta guarito, il marito di Hirlanda trovò lavoro come operaio. La famiglia continuava a crescere, c'era bisogno di portare a casa la pagnotta. In tutto Hirlanda mise al mondo ben tredici figli. Due morirono subito dopo il parto, undici sopravvissero. I soldi erano sempre pochi e i sacrifici richiesti erano sempre tanti, ma ciò nonostante Hirlanda e suo marito decisero di costruire una casa. Ogni centesimo risparmiato serviva a dar forma sempre più concreta al loro sogno di un'abitazione in proprio.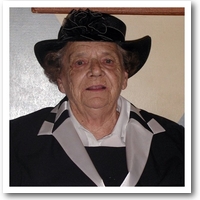 Nel 1954 a Obertilliach si svolse il primo "carnevale dei bambini", e ad organizzarlo fu Hirlanda, che riuscì a convincere molte altre madri a cucire, come aveva fatto lei, costumi per le loro figlie e i loro figli. La manifestazione si ripetè per molti anni. Cresciuti i figli, Hirlanda si dedicò alla politica. A suo marito, come a molti altri che si trovano in una situazione analoga, era stato negato il diritto alla pensione. Hirlanda era furiosa, non tollerava di assistere passivamente ad un'ingiustizia così grave e palese, che per di più toccava la vita di tante persone. Così si iscrisse al Partito Popolare, poi passò a quello socialista. I suoi detrattori la accusarono subito di essere una trasformista, una bandiera al vento. Ma lei non si fece certo intimidire. Nel 1974 si presentò alle elezioni comunali con una propria lista di sole candidate. Era convinta che fosse finalmente giunto il tempo di dare voce alle donne ariche in politica. La sua iniziativa ebbe una vasta risonanza, ma suscitò anche aspre reazioni. Alcuni mariti arrivarono a proibire alle proprie mogli di accettare la candidatura. Vale la pena ricordare che all'epoca vigeva ancora un codice famigliare che assegnava all'uomo una sorta di "patria potestà" sulla consorte. Nel libro "Die rote Landa" (Landa la rossa) un compaesano di Obertillach racconta che Hirlanda, da tutti chiamata semplicemente Landa, veniva criticata "anche dalle donne". Il motivo? Semplice: "La giudicavano male perché scendeva in paese, giocava a carte e beveva vino, mentre suo marito stava a casa ad accudire i figli e a fare le faccende domestiche." Nonostante questa disistima apparentemente generalizzata, Hirlanda ottenne un bel po' di voti e sfiorò - per sole quattro schede - l'ingresso in consiglio comunale. Nel 1980 si presentò nuovamente alle elezioni con una lista civica e divenne un'apprezzata consigliera tanto da essere riconfermata per svariate legislature.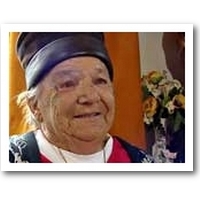 Complessivamente sedette sui banchi del consiglio per ben 12 anni, sempre impegnata a migliorare le condizioni di vita nel suo comune. Era parecchio conosciuta anche oltre gli stretti confini di Obertilliach. La sua fama di socialista pugnace e leale, di una che non si faceva mettere sotto e che esprimeva la propria opi-none a voce alta, senza timore, le valse il soprannome di "Landa la rossa" (rote Landa). Finì addirittura dietro le sbarre per aver affisso uno dei suoi manifesti politici sul portone di una chiesa. Non suscita dunque meraviglia che un numero sempre crescente di donne vedessero in lei una figura in cui rispecchiarsi, che fossero entusiaste della sua forza volitiva, del suo senso di giustizia, del suo temperamento indomito, arrivando infine - come già accennato - ad attribuirle il titolo di "donna dell'anno" nel 1993. Landa la rossa morì nell'ottobre del 2010, a 86 anni. La sua vita terrena non fu priva dì contraddizioni, ma rimarrà iscritta nella storia come testimonianza di un cuore grande e di un impegno politico e sociale appassionato e profondo.
Traduzione di Donatella Trevisan
Author: Barbara Stocker
If you hold the rights to one or more of the images on this page and object to its/their appearance here, please contact Fembio.
---