(Dietlinde (Lilli) Gruber Charmelot)
nata il 19 aprile 1957 a Bolzano - Sudtirolo/Italia
giornalista, autrice e deputata europea
"Mio padre mi ha insegnato che il successo si raggiunge soltanto lavorando duramente. E mi ha istillato il desiderio di libertà e indipendenza." (Lilli Gruber). Fin da quando eravamo piccole, nostro padre iniziò a chiamare mia sorella Dietlinde con il vezzeggiativo "Lilli", che lei si è portato dietro anche nella sua vita adulta.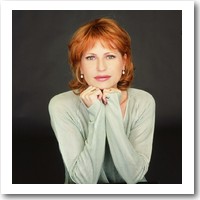 All'inizio degli anni '60 la nostra famiglia si trasferì da Bolzano a Verona, per motivi legati al lavoro di nostro padre. In casa parlavamo tedesco. Nostra madre ci teneva molto a mantenere ben saldo il nostro legame con la terra natía, il Sudtirolo. All'epoca, erano gli anni degli attentati dinamitardi degli indipendentisti sudtirolesi, noi "tedesche" non sempre avevamo vita facile. Frequentavamo l'istituto "Piccole figlie di San Giuseppe" e spesso venivamo fatte oggetto di pesanti insinuazioni. Ci trovammo a dover lottare per conquistarci il nostro spazio, e tutti i componenti della nostra famiglia furono investiti, ciascuno a modo suo, dalla ristrettezza di vedute e dalla bigottería imperanti. Nostra madre, ad esempio, durante una messa fu pubblicamente invitata dal parroco ad indossare un copricapo oppure ad uscire dalla chiesa.
Un velo per occultare la femminilità anche nel nostro mondo occidentale? Sembra proprio così. Non meraviglia che Lilli si sia occupata molto presto dei diritti delle donne e di temi "femminili", schierandosi contro la misoginia dominante e contro la repressione e l'emarginazione delle donne. Un tema che è rimasto sempre centrale nella sua vita. Anche le sue opere più recenti, "Chador" (2005) e "Figlie dell'Islam" (2007), trattano del cammino verso la conquista di una nuova consapevolezza da parte delle donne, in questo caso delle donne islamiche. Lontana dai luoghi comuni che vanno per la maggiore, in questi libri Lilli descrive le mille sfaccettature dell'emancipazione femminile nei paesi musulmani e la fiera lotta delle figlie dell'Islam per far valere i diritti della persona e promuovere una nuova interpretazione del Corano, che fanno delle donne il motore del cambiamento in paesi in cui dominano ancora strutture arcaiche e maschiliste.
Mia sorella Lilli è una donna che non si fa intimidire. Va per la sua strada, crede profondamente in se stessa, ha chiari i propri obiettivi, è tenace e disposta ad impegnarsi a fondo quando vuole raggiungere una meta. Spesso sceglie la via più irta d'ostacoli, e rischia sempre in prima persona.
Quando nel 1987, un anno dopo il suo trasloco a Roma, diventa la prima conduttrice donna del TG nazionale della RAI, si ritrova da un giorno all'altro ad essere una star televisiva e a ricevere valanghe di proposte di lavoro. Ma la sua indipendenza non è in vendita, e così rifiuta offerte oltremodo allettanti ma per lei "immorali". Rimane infatti fermamente convinta che il principale compito di chi fa giornalismo sia quello di fare informazione nel modo più libero e oggettivo possibile, senza pressioni o influenze esterne. Ma nemmeno in RAI le cose sono semplici: soprattutto negli ultimi anni della sua collaborazione con l'ente televisivo pubblico, Lilli deve continuamente difendersi da tentativi di manipolazione e censura e combattere strenuamente per difendere la propria autonomia.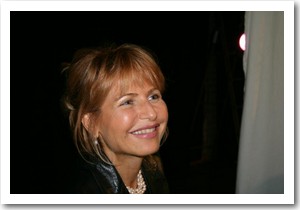 La sua coerenza paga. Oltre ad essere insignita di numerosi premi giornalistici, "Lilli la rossa" nel 2004 viene infatti sorprendentemente eletta nel Parlamento europeo con un risultato strepitoso: candidata come capolista dell'Ulivo in Centroitalia, ottiene il doppio delle preferenze rispetto all'allora Presidente del Consiglio Silvio Berlusconi. Nel Parlamento Europeo viene subito nominata Presidente della delegazione per i rapporti con gli Stati del Golfo. Grazie alla sua esperienza specifica fa inoltre da relatrice per i rapporti con l'Iran e per l'immigrazione legale. A Bruxelles e Strasburgo si distingue per uno stile politico fino ad allora sconosciuto ai parlamentari italiani. Perfettamente quadrilingue e libera da obblighi di partito, diviene un affidabile punto di riferimento per molte colleghe e colleghi e per le giornaliste e i giornalisti stranieri, che si rivolgono a lei non solo quando si tratta di temi "italiani".
L'attività parlamentare non impedisce tuttavia a Lilli di continuare a scrivere libri e a tenere cosi viva la sua vena giornalistica.
Nel corso della sua vita mia sorella ha sempre avuto un fiuto particolare che l'ha portata a trovarsi nel posto giusto al momento giusto, a non mancare l'appuntamento con la storia. Così, ad esempio, il 9 novembre del 1989, giorno della caduta del muro, lei era a Berlino. Le sue telecronache per la RAI confluirono nel suo primo libro "Quei giorni a Berlino", scritto insieme a Paolo Borella. Durante la guerra del Golfo stazionava come inviata ad Amman e a Bagdad, dove conobbe il giornalista dell'AFP Jacques Charmelot, suo futuro marito (si sposano nel 2000). Nelle vesti di corrispondente dall'estero segue i viaggi del Papa, racconta il crollo dell'URSS, il conflitto israelo-palestinese, gli attacchi terroristici dell'11 settembre a New York, la crisi irachena e la successiva guerra. Quest'ultima esperienza la porta a scrivere "I miei giorni a Bagdad", che diventa un bestseller. All'estero Lilli collabora con la CBS e con le emittenti tedesche SWR e PRO7, canale per il quale nel 1996 modera il programma giornalistico "Focus TV". Per le sue corrispondenze dall'Iraq nel 2004 ottiene ben 7 premi nonché la laurea honoris causae della American University di Roma.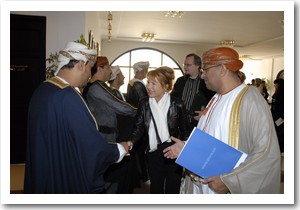 Nello stesso anno esce il suo libro "L'altro Islam", una ricognizione del mondo sciita, che viene tradotto anche in francese. Nel 2005 si trasferisce per un mese in Iran per seguire la campagna elettorale del Presidente Ahmadinejad. Sulla scia delle impressioni raccolte in quei giorni scrive "Chador". Nel 2006, cinque anni dopo l'attacco terroristico alle Torri Gemelle e poco prima delle midterm elections americane, Lilli effettua un viaggio negli Stati Uniti in cui esplora quella spesso misconosciuta parte d'America che rifiuta di sottomettersi alla "dottrina Bush" e incarna l'altra tradizione americana, quella democratica. Raccoglie le sue osservazioni in "America Anno Zero", in cui non manca di tratteggiare le prospettive che si apriranno nell'era postbushiana.
Recentemente, in una delle nostre frequenti e animate conversazioni, ho chiesto a mia sorella quali sogni coltivasse ancora per il futuro. Lei ha alzato lo sguardo molto contrariato da una foto di gruppo di un vertice europeo, in cui le donne erano praticamente assenti, e mi ha detto: "Finché le competenze delle donne continueranno a contare così poco, non la smetterò di lottare. Non è solo una questione di giustizia. L'esclusione delle donne dalle centrali del potere è infatti anche un indice inequivocabile di stupidità politica. Una cosa è certa: non mi limiterò a sognare un futuro migliore. Mi batterò perché quel futuro si realizzi."
Traduzione di Donatella Trevisan
Author: Micki Gruber
Bibliografia
Quei giorni a Berlino. Gruber Lilli, Paolo Borella (Nuova Eri, 1990)
I miei giorni a Bagdad (Rizzoli, 2003)
L'altro Islam (Rizzoli, 2004)
L'autre Islam (Édition Saint Simon, 2004)
Chador (Rizzoli, 2005)
Tschador – im geteilten Herzen des Iran (Blessing Verlag, 2006)
America anno zero (Rizzoli, 2006)
Figlie dell'Islam (Rizzoli, 2007)
Per (ulteriori) dettagli date un'occhiata alla versione tedesca!
If you hold the rights to one or more of the images on this page and object to its/their appearance here, please contact Fembio.
---