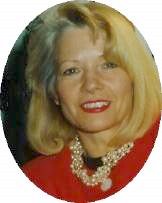 3 febbraio 1944 (Kennelbach, Austria) - 15 maggio 1997 (Merano, Italia)
fondatrice del Museo delle Donne di Merano
Evelyn Ortner nacque e visse la propria gioventù nella cittadina austriaca di Bregenz. Nel 1968 si trasferì a Merano, che da allora divenne sua dimora stabile. Ispirata dalla zia Mali, una cappellaia, e dalla nonna viennese, sviluppò ben presto un raffinato gusto estetico segnato da una particolare predilezione per i tessuti e le stoffe. A destare la sua ammirazione erano soprattutto i meravigliosi abiti che avevano caratterizzato le epoche passate.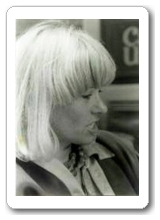 Giunta sulla soglia dei 17 anni, Evelyn iniziò a collezionare vestiti e accessori. Partì da una borsetta con ricami di perle acquistata ad un mercatino delle pulci, cui nel tempo si aggiunsero un'infinità di altri oggetti e capi d'abbigliamento. Negli anni 80 decise di fare di questa sua passione una vera e propria professione e aprì il "Prezzemolo", il primo second hand shop in Alto Adige. Con il passare del tempo, la sua conoscenza dei tessuti e degli abiti si fece sempre più approfondita. Anche la sua collezione di vecchi vestiti e accessori continuò a crescere senza sosta. A differenza della maggior parte di coloro che collezionano oggetti, Evelyn Ortner non teneva però affatto a custodire gelosamente i suoi tesori per trarne un privato godimento. Sognava invece di utilizzare i suoi "reperti" per ripercorrere, da questo particolare angolo visivo, la storia delle donne rendendola viva.
Nella sua mente andava delineandosi in modo sempre più chiaro un progetto ambizioso: creare un Museo dei Vestiti e testimoniare attraverso la moda il percorso delle donne nella storia. Nel 1988 Evelyn Ortner riuscì a trovare dei locali sotto i Portici a Merano adatti allo scopo ed inaugurò il suo "Museum für Kleid und Tand". Il suo entusiasmo, la sua gioia per i dettagli anche meno appariscenti e la sua contemporanea capacità di cogliere l'essenza con sguardo d'insieme contagiarono anche altre persone. Mano a mano il museo divenne un'istituzione pubblicamente riconosciuta ed apprezzata in tutto il Sudtirolo. Intanto il progetto continuava a crescere e a porre un accento sempre più forte sul rapporto tra moda, evoluzione del ruolo femminile e emancipazione delle donne. La fama del Museo come prezioso e originale luogo di ricerca, di scoperta e di incontro si consolidò definitivamente a partire dagli anni Novanta. Le mostre storiche di moda e soprattutto le mostre itineranti ospitate nelle sue sale contribuirono a diffonderne la notorietà anche molto al di là dei confini sudtirolesi.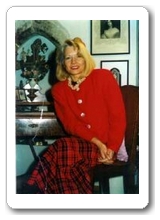 Evelyn Ortner non era sola: godeva costantemente del sostegno fattivo di donne che avevano imparato ad amare quel museo così particolare. Nel 1993 fu fondata l'associazione "Frauenmuseum - Die Frau im Wandel der Zeit", che diede al museo anche il nome che portò fino al 1997. Evelyn Ortner fu eletta Amministratrice del Museo. Ogni anno provvedeva ad allestire in modo sempre nuovo le vetrine della mostra permanente e a curare almeno una mostra particolare. Se oggi il Museo delle donne è un'istituzione ormai affermata nel mondo museale, lo si deve quindi alle sue notevoli capacità ed al suo incrollabile impegno. Nel 1994 grazie ad una generosa donazione di abiti ed accessori i più svariati, la collezione poté essere ulteriormente ampliata, arrivando a coprire 200 anni di storia delle donne. Gli spazi a disposizione non bastavano più, e il Museo dovette (e potè) ingrandirsi.
Pochi anni dopo, nel maggio del 1997, Evelyn Ortner morì di tumore, una malattia contro cui aveva a lungo combattuto con successo. Donna di indubbio fascino, ha lasciato in eredità una visione e un'opera che le sue collaboratrici continuano a sviluppare secondo gli intenti della fondatrice.
L'attività del "Museo delle Donne - Evelyn Ortner" (questo il nome attuale del museo) è variegata e interdisciplinare. Per ricostruire la vita quotidiana delle donne negli ultimi 200 anni e narrarla attraverso l'allestimento di esposizioni, è infatti necessaria una conoscenza approfondita non solo della tradizione e della tecnica dell'abbigliamento, ma anche della storia generale e contemporanea, della storia della cultura, della scienza e della tecnica, della politica e della sociologia. Si tratta di un lavoro di tipo museale e contemporaneamente scientifico, che si basa su un continuo approccio critico al presente, il quale - Evelyn Ortner lo sapeva bene - affonda sempre le sue radici nel passato.
Traduzione di Donatella Trevisan
Per (ulteriori) dettagli date un'occhiata alla versione tedesca!
Author: Sigrid Prader (Leiterin des Frauenmuseums seit 2005)
If you hold the rights to one or more of the images on this page and object to its/their appearance here, please contact Fembio.
---