Fembio Specials Women from Vienna Elfi von Dassanowsky
Fembio Special: Women from Vienna
Elfi von Dassanowsky
(Prof. Elfriede Maria von Dassanowsky)
* 2 February 1924 in Vienna
+ 2 October 2007 in Los Angeles
Austrian singer, pianist and film producer
85th Birthday on 2 February 2009
Biography • Literature & Sources
Biography
"You have to be flexible in life," claimed Elfi von Dassanowsky; and throughout a career that was truly full of changes she proved repeatedly that she was indeed able to be flexible. The list of her activities is long: she was an opera singer, music teacher, film producer, cultural consultant, patron of the arts, businesswoman and designer. Her occupations circled whenever possible around Dassanowsky's main areas of interest, music and film, and her most important cause, the fostering of cultural contacts between her first home, Austria, and her elective second home, the United States. "I followed my dreams and ambitions because I had to and because there was a need for things I was doing. Much later, actually in Hollywood, I realized I had also forged some new possibilities for women in the arts." The "cultural diva," as the Austrian press liked to call her, was especially proud of this when looking back over her life.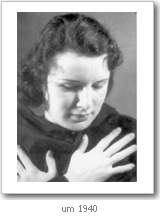 It had all begun in pre-war Vienna. Elfi von Dassanowsky, the daughter of an old Austrian family, displayed her musical talent early in life. In 1939, when she was just fifteen, she gained admission to the Wiener Hochschule für Musik und darstellende Kunst (Vienna College for Music and Performing Arts); she was one of the youngest students ever admitted. While she was still studying piano, voice and acting, she came in contact with film for the first time: the noted Austrian director Karl Hartl hired the young musician to give his new star Curd Jürgens piano lessons. But then the dream of a film or stage career was over for the time being; since she had refused to join a Nazi student organization – her legitimist family, loyal to the now defunct Habsburg monarchy, opposed the National Socialists – Elfi von Dassanowsky was not, like other artists, excused from the compulsory national work corps, but was required to serve for almost two years. With the help of a portion of the family's jewels, however, which her mother deposited as a "war donation" with the rector of the university, she was able to perform her service in a cigarette factory, and later in a hospital, thereby sparing her hands for the piano. In 1944 she turned down an offer from UFA Berlin (the official Nazi film studio) for a leading role.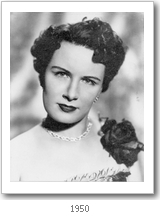 After the war – Vienna was occupied and under the authority of the allies – she came into her own. She gave her operatic debut as Susanna in Mozart's Figaro in the city theater of St. Pölten, appeared in solo concerts for the Allied High Commissioners, worked as a radio announcer for the BBC, was involved in the opening of new venues for music theater and opera in Vienna, toured with an operetta revue through Austria and West Germany, and gave master classes in piano and voice.
Her most important work during these years, however, was in film. In 1946, at the age of only 22, she was introduced to the director of silent film Emmerich Hanus and founded the Belvedere Film Company in the same year, together with him and August Diglas, in a war-damaged building of the art nouveau style on the Bauernmarkt in Vienna. The goal of this film studio, the first to be independent of the institutions of the Allies, was to give Austrian film culture a new start. Typical Austrian film types, such as the Heimatfilm (homeland film) or the Viennese musical comedy, were to be liberated in new productions from their cooptation by the Nazis and made attractive to postwar audiences by stronger satirical and socially critical elements. During the few years it existed, Belvedere produced only seven films in total, of which the best known was the musical satire "Märchen vom Glück" (1949; Fairy Tale of Happiness); but as the creative director Dassanowsky provided a comeback for several stars such as Maria Holst or O.W. Fischer and discovered new talent such as Evelyn Künneke, Gunther Philipp und Nadja Tiller, who would later become famous.
In 1951 Belvedere had to close, and Dassanowsky worked briefly for the Phoebus Film Company in Hamburg before going to Canada, where she married the Hungarian Laslo de Csonka in 1954. They had three children; the marriage ended in divorce. In 1955 she went on to New York and in the early 1960's to the US west coast. Despite good connections to successful (exile) Austrians such as Otto Preminger or Oskar Werner, Dassanowsky was unable to continue and develop her expertise as a producer: "Hollywood of the 1960s was more sexist and conservative than Europe of the late 1940s and early 1950s had been" (Robert Dassanowsky). Only a few women had succeeded in establishing themselves in this male domain. So Dassanowsky worked as a voice coach with young actors and actresses in Preminger's productions until she built a successful career as a businesswoman importing Austrian office machines. She became an important institution in the cultural life of Los Angeles, promoting Austrian-American relations and exchanges, especially in music and film, wherever she could.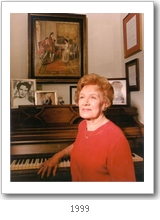 After some copies of early Belvedere films previously believed lost were successfully located in the Vienna Film Archive, Elfi von Dassanowsky, now 75, returned once again to her origins. Together with her son Robert she founded the Belvedere Film Company for a second time in 1999, this time based in Los Angeles and Vienna, and began film production anew. Included among the productions was the prizewinning dramatic short film Semmelweis (2001). Still full of élan and plans for the future, she died unexpectedly in 2007.
Elfi von Dassanowsky was frequently recognized for her achievements. She particularly valued her UNESCO Mozart Medal (1997), the Living Legacy Award of the U.S. Women's International Center (2000), and the French Ordre des Arts et des Lettres (2001). The Elfi von Dassanowsky Foundation, founded shortly before her death, also guarantees that this pioneer in the world of film will not soon be forgotten. The Foundation will support humanitarian projects and provide women film-makers with startup capital for short film projects which incorporate music to a significant degree. Following the expressed wish of the founder, there is no age limit for the applicants.
(trans. Joey Horsley)
Author: Andrea Schweers
Literature & Sources
For additional information please consult the German version.
If you hold the rights to one or more of the images on this page and object to its/their appearance here, please contact Fembio.
---