Fembio Specials Women Artists - an Exhibition by Almut Nitzsche and FemBio e.V Fanny Churberg
Fembio Special: Women Artists - an Exhibition by Almut Nitzsche and FemBio e.V
Fanny Churberg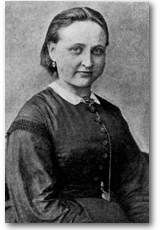 (Fanny Maria Churberg)
born on December 12, 1845 in Vaasa
died May 10, 1892 in Helsinki
Finnish painter
130th anniversary of death on May 10, 2022
Biography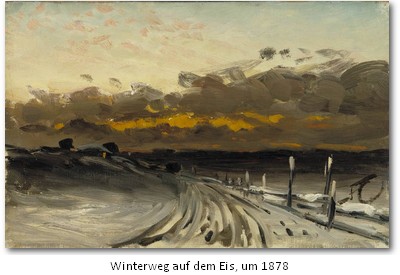 With glowing words, Churberg writes to her friend about one of her many lonely hikes through the Finnish countryside. She is interested in the wild, the elemental: an approaching thunderstorm, twilight, winter days. She captures the atmosphere with sweeping, long brushstrokes and strong colour contrasts. In one painting, for example, she has dark masses of clouds racing along in front of a delicate winter sky. This expressive style was far ahead of her time – the picture was painted in 1878! – and alarmed her contemporaries, who found Churberg's pictures too harsh and not naturalistically idyllic enough. Not even the first prize of the Finnish Art Association in 1879 changed this. It was only some 40 years later, at a memorial exhibition, that visitors were finally able to grasp the wholly stimulating significance of her painting style.
The daughter of a doctor, Fanny was already an orphan at the age of 20. A small inherited fortune enabled her to acquire an in-depth and self-chosen education. Female artists had it easier in Finland than elsewhere: art schools and the Finnish Art Association were open to them. Churberg first took private lessons with various female teachers in Helsinki and went to Düsseldorf for the first time in 1867. The famous art academy there attracted many female painters, especially from the Nordic countries, although no women were admitted to formal study.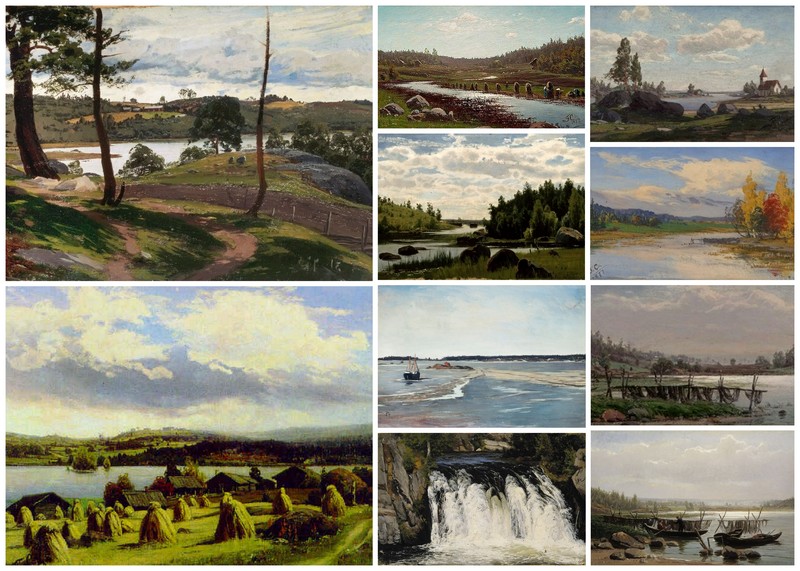 Be that as it may, an academic style is not apparent in her early paintings; she is far too idiosyncratic for that, especially in her choice of motifs and her use of color. During a stay in Paris in 1876, she discovered Chardin's still life paintings. Inspired by them, she herself turned to still lifes in addition to her landscape paintings; with their clear forms and light reflections the former show a quite different technique from the expressive landscapes.
Her 300 works were all created during one decade; in 1880 she suddenly stopped painting for no evident reason. From that time on she engaged in numerous activities to build up an independent Finnish arts and crafts movement, and she was especially committed to the recognition of women's work.
Translated with www.DeepL.com/Translator (free version), edited by Almut Nitzsche, May 2022
For additional information please consult the German version.

Author: Adriane von Hoop
If you hold the rights to one or more of the images on this page and object to its/their appearance here, please contact Fembio.
---