Fembio Specials European Jewish Women Eva Siao
Fembio Special: European Jewish Women
Eva Siao
(Eva Carola Beatrix Siao, née Sandberg)
born November 8, 1911 in Breslau, Germany
died on November 29, 2001 in Beijing, China
German photographer, eyewitness of the early years of the People's Republic of China
20th anniversary of death on November 29, 2021
Biography • Quotes • Literature & Sources
Biography
Eva Carola Beatrix Sandberg, a German Jew of middle-class origin, spent her childhood in Breslau and in the Silesian spa town of Landeck (today: Lądek-Zdrój). Although her father, a neurologist, died before her first birthday in 1912, the family was initially well provided for. Eva grew up with her mother, along with her brother Herbert, who was ten years older. She loved fairy tales, was "carefree and playful."
The mother lost her fortune in 1923 as a result of the inflation. Determined and successful, she made past pastimes her livelihood, especially photography. Portraits of spa guests were made and sold. The 12-year-old Eva helped her mother with her work. At 17, she quit high school - because of anti-Semitic harassment from a teacher - and wanted to become a photographer. In 1928, she took a one-year photography course at the Letteverein, then further instruction at the Munich Institute for Film and Light. In 1929 Eva's mother died.
In 1930 Eva Sandberg moved to Stockholm to live with her brother. Herbert Sandberg had been conducting at the Royal Opera since 1925. Together with the young Russian-Jewish photographer Anna Riwkin, Eva ran a photo studio in the Swedish capital. Among other things, she took theater photographs.
Her business partner was also a Zionist - through her, Eva met socialists and communists, and from 1933 also emigrants from Hitler's Germany. Her growing political interest focused on the Soviet Union, which she wanted to get to know on a trip. In the fall of 1934, her brother fulfilled her wish. Eva met, among others, the writer Isaak Babel, who in turn enabled her to visit a rest home for writers on the Black Sea. There the young woman met Emi Siao, a Chinese writer and communist 15 years her senior. The two fell in love and married in the Soviet Union. Initially, the couple lived in Moscow. Emi worked as a freelance writer and in the Committee for Chinese Language Reform, Eva as a freelance photographer. She met German migrants, including the writer Friedrich Wolf and his family, as well as Erich Weinert and Johannes and Lilly Becher (http://de.wikipedia.org/wiki/Lilly_Becher).
In 1939, Emi was able to return to China, to the liberated areas in Yan'an. In the country at that time, the nationalist Guomindang and the Communist Party were fighting together against the Japanese invaders. Eva lived in Stockholm for some time with their eldest son Lion, born in Moscow in 1938. On the advice of her husband, she trained as a midwife and pediatric nurse, so that she could later be useful in China.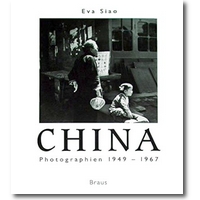 In August 1940, Eva finally traveled to China with Lion. With Emi and Lion, she lived in Yan'an. The city in northwest China was the target of the so-called Long March of the Communists in 1935, actually the conclusion of a high-loss military retreat from the Guomindang. Yan'an remained the military and political center of the Chinese Communist Party until 1948. The small family lived with other comrades-in-arms in caves dug into the rocks. A mule brought water, and they received food and clothing from the Party. Eva Siao began to learn Chinese. In December 1941, her second son Vitja was born. During this time, Eva Siao also met Mao Zedong and Zhoe Enlai. Emi Siao participated in political life, but there were no exchanges between the couple about this. Eva was not allowed to take photographs; she felt that she was not needed and that she was superfluous as the only European. Finally, at the end of 1943, she decided to leave China again with the children.
However, the alliance between the Guomindang and the Communist Party in the war against Japan was violated again and again. Thus, Eva was detained by the Guomindang for three weeks before she could leave for the Soviet Union. In early 1944, she reached Kazakhstan, where, left on her own with the children, she had to survive in economically difficult conditions in the Soviet hinterland. Like everyone else, she had to struggle with poor supplies. In the hardship she managed to earn some money with photography, among other things in schools and kindergartens, also in collective farms and factories, where she was paid with food. Eva regretted her separation from Emi - the couple did not hear from each other for 5 years. After the liberation of Beijing in April 1949, Emi came to Moscow. Eva was notified and also traveled to the Soviet capital. The couple met again and now did not want to separate from each other anymore.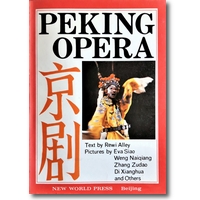 The family traveled back to China, to the capital Beijing. Eva became a photo correspondent for the Xin Hua agency. In the next few years, she also supplied pictures to the Soviet agency TASS. Emi had bought her an old Leica and matching lenses in 1949, later adding an Exacta. Eva Siao's photography can be described as sober, yet participatory. With her pictures, she wanted to help people move forward. Although she omitted negativity, it is not propaganda photography. Jubilant children and protocol shots of top Chinese politicians remained rather rare motifs during this phase.
In October 1950, Eva's youngest son Heping was born in Beijing. Shortly thereafter, in April 1951, the family moved to Prague for about two years. Emi worked there as China's secretary in the World Peace Council. Eva also found a job: under Ilya Ehrenburg she worked in the propaganda department and photographed all the meetings and congresses of this organization.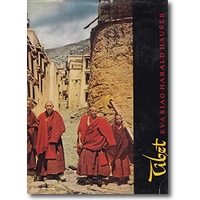 In the summer of 1953, the family returned to Beijing. From now on, Eva Siao photographed everyday life in the capital of China, in addition to her own family and home environment. She met the ex-emperor Pu Yi, filmed and photographed him as well. Her subjects included cultural monuments such as the Imperial Palace, the stone sculptures on the avenue leading to the Ming Tombs, artisans, actors and singers from the Beijing Opera. She preferred to photograph in black and white and without artificial light. Over the next few years, Eva Siao took on a whole series of commissions, the results of which were published - virtually on the joint orders of the governments in Beijing and East Berlin - primarily in the GDR. These included two books about trips to Tibet, the texts of which were written by the GDR writer Harald Hauser. Between 1958 and 1964, the photographer Eva Siao was also a correspondent for GDR television and made several documentary films.
However, the political situation in China changed at the end of the 1950s. The country separated from the socialist camp and distanced itself from the Soviet Union, of which Eva Siao had been a citizen since 1935. Continued contacts with Soviet embassy staff apparently got the Siao couple blacklisted, and attempts were made to expose them as spies of the USSR; they were considered "revisionists" in any case. Eva Siao suffered a nervous breakdown in late 1962 and subsequently a depression. In the summer of 1964, she heard the word "Cultural Revolution" for the first time, in connection with plans to "revolutionize" the Peking Opera. For ten years, traditional characters such as the Sky King, the Monkey King, the Mandarin, Nymphs and Maidens disappeared. The photographer had already liked to shoot their actors frequently in the 1950s. Instead of the previous roles, there were now traitors, peasants and the liberation army.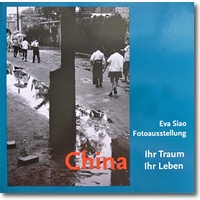 Emi Siao was probably cold-called not only because of his contacts in the Soviet Union. Eva Siao suspected that he was envied by other high-ranking party cadres because of his childhood friendship with Mao. He himself considered his foreign wife to be the reason, in whom he found more and more "bourgeois" traits worthy of criticism. Eva Siao observed, however, that even the most ardent foreign supporters of the new China were viewed with suspicion.
Then, in September 1964, Eva Siao applied for Chinese citizenship after returning her Soviet passport to the consulate. With this new status, she had to give up her work for GDR television. In October 1964, Eva Siao received Chinese citizenship - the document was signed by Zhou Enlai, whom she admired. This also marked the beginning of a 15-year period of persecution.
At first, she had difficulty finding a new job. A kind of "sports addiction" apparently helped her to overcome this time at first. Eva Siao had always loved to swim. Now she completed a tough program of gymnastics, cold showers and 2000 meter swims every day - even in freezing weather. However, in this case she had probably overdone it: she developed respiratory problems, a heart condition was diagnosed and rest was initially prescribed. Under the conditions of the Cultural Revolution, which now officially began in 1966, Eva Siao had to admit to herself, "I just couldn't find my way anymore." Rival political groups fought for the right of the "right direction," the correct interpretation of Mao. The unrest throughout the country, the mistreatment and humiliation of thousands of people also claimed lives. On June 23, 1967, Eva Siao was arrested, almost simultaneously Emi Siao. She spent the next seven years in a solitary cell in an army prison. She was forbidden to speak, sing or cry. At the sound of the bell, she had to stand up or lie down. Complaints and pleas of innocence were to no avail. Especially in her first two years in prison, Eva Siao suffered abuse, humiliation and harassment from the guards. Later, she was allowed to study the classics of Marxism and Mao, and also received - tolerable - medical treatment.
EVA SIAO: Mein Traum - Meine Liebe - Meine Hoffnung / My Dream - My Love - My Hope
No data is submitted to YouTube unless you playback this video. By clicking on the play-button you give your consent for YouTube to set cookies on the device you are using. Further information about cookie-usage by Youtube can be found here.
After seven years and three months of solitary confinement, Eva Siao was released from prison, and shortly thereafter, so was her husband. During the entire period of imprisonment, the two had remained without news of each other. The three sons had always stood by their parents; the eldest, Lion, was himself sent to prison for a year and then to a "cadre school" for four years. Initially, Eva Siao was banned from working for a few more years, and the couple was forbidden to socialize with old friends.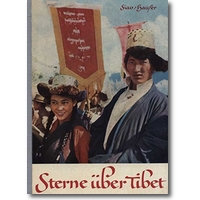 The official rehabilitation took place in August 1979. Emi was compensated and received back pay, and his writings and poems were republished. Eva Siao was a member of the Chinese People's Political Consultative Conference, a united front that advises the National People's Congress, the state's highest legislative body without voting rights, and discusses its reports, for the next several years; she was re-elected to the body in 1988. She also advocated for disadvantaged people through her work in its press group. Since Emi's death, Eva Siao has been involved in Tai Chi, Qi Gong and Chinese philosophy. She resumed relations with GDR television and traveled, among other places, to her first work exhibition, which was held in Stockholm in 1986. Further travels took her to Switzerland, Germany, Great Britain and the USA. Eva Siao herself experienced the fall of the Berlin Wall in Germany, but continued to believe in China's own socialist path. She died in Beijing in 2001 at the age of 90.
(German text from 2014; translated in 2021 with www.DeepL.com/Translator (free version), edited by Luise F. Pusch)
Author: Ulrike Henning
Quotes
Growing into photography was a process as slow as it was natural - in practice as well as emotionally. That's why I could never give lessons in photography, because you can't transfer emotional work.
In 1930 to 1950, my photography was just groping.
When I swam out, a boat brought me back because there were sharks. I would have liked to swim to the horizon. The water was warm and soft, and it was so nice to dream in it. I found that the sea was actually the best lover in the world - never boring, never disappointing.
Obviously, they wanted to introduce us journalists to the Panchen Lama and his politics, and at the same time to solicit understanding for the CCP's actions in Tibet. Everything sounded so convincing, and I would have liked to believe it without question. But wasn't everything believable even in 1956? We saw a lot - and nothing.
I was tormented by the differences of opinion between China, the USSR and the GDR, those three countries with whose people I felt connected and for whose friendship among themselves I had worked for so many years. ... It was terrible to see how these three socialist countries were jeering at each other, throwing mud at each other and calling each other names like market women…. I stood in the middle of these two camps and still sincerely believed that I could mediate in this dispute and bring the Chinese people closer to the peoples on the other side with my films and photos - simple people who embodied the people.
Since 1949, I have witnessed the zigzag path that China has taken and shared joys and sorrows with the people.
In all these years, I have put down roots in China. Despite all my criticisms, I love this country as one loves a person even if he is not perfect. I am horrified by the many bad events that happen on earth and place them in the context of world history. But when something bad happens in China, I suffer.
For me, happiness means having an ideal in front of my eyes that I can fight for; a harmonious soul and inner wealth.
(Translated with www.DeepL.com/Translator (free version), edited by Luise F. Pusch)
Literature & Sources
Gädeke, Thomas (2012) - Hg.: Chinesische Reise. Menschenbilder von Gustav Seitz und Eva Siao aus den 1950er Jahren. Köln Wienand.
Peking Opera (1957). An Introduction through Pictures by Eva Siao and Text by Rewi Alley. Peking New World Press.
Peking-Oper. (1984) Text von Rewi Alley. Fotos u.a. von Eva Siao. 1. Auflage Peking Verlag Neue Welt.
Mißelbeck, Reinhold (Hg. - 1996): Eva Siao. China. Photographien 1949 – 1967. Heidelberg Edition Braus.
Siao, Eva (1956) : Peking. Eindrücke und Begegnungen. Dresden Sachsenverlag.
Siao, Eva und Harald Hauser (1957): Tibet. Leipzig F.A. Brockhaus
Siao, Eva und Harald Hauser (1961): Sterne über Tibet. Leipzig F.A. Brockhaus
Siao, Eva (1962): Das kleine Teufelchen. Halle (Saale) Postreiter-Verlag
Siao, Eva (1988): China – mein Traum, meine Wirklichkeit. Ministerium für Kultur der DDR. Zentrum für Kunstausstellungen der DDR.
Siao, Eva (1990): China – mein Traum, mein Leben. Gustav Lübbe Verlag Bergisch Gladbach
Siao, Eva (1989): China und seine Gesichter. Fotografien aus zwei Jahrzehnten. Berlin Verlag Dirk Nishen.
If you hold the rights to one or more of the images on this page and object to its/their appearance here, please contact Fembio.
---